Happy New Year...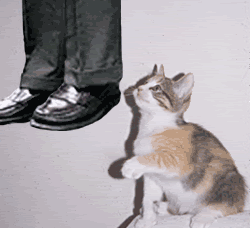 No, I'm not dead.
Well, I continue to be "on the wagon" but it is a delicate balance.
I have been very happy at home and getting, on average, lots of lovin' at home. It is, however, either feast or famine - Olympic-standard humpage with begging for more, or the big pants and bedtime cold shoulder.
My wife reads me well - when the sexual frustration starts to get my (little) head thinking of misbehaving, she jumps me and sucks me dry. She blows me and blows my mind. We go off the deep end and into pure, unadulterated debauchery. Then, well, nothing.
Now I love my wife but I don't understand her. When we make love, she has multi-orgasmic experiences that leave her purring and the next night does not want to be touched. One night she is pleading for me to ravage her body and the next is pushing me away.
I am a man. I am pretty simple. I want it all the time. Furthermore, the more sex I have, the more I want it.
I understand the hormonal cycle and yet this switch from horniness to frigidity seems largely unconnected with the lunar calendar...
Ho hum...
Time for a joke:
Now he's no longer PM, Tony Blair has started jogging daily near his home. Every day, he'd jog past a hooker standing on the same street corner. He learned to brace himself as he approached her for what became a daily exchange.
"Fifty pounds" she would cry
"Five pounds!" Tony would fire back.
This ritual between Tony and the hooker became a daily occurrence. He'd run by and she'd yell, "Fifty pounds!" He'd yell back, "Five pounds!"
One day, Cherie decided that she wanted to accompany her husband on his jog. As the jogging couple neared the working woman's street corner, Tony realized she'd bark her £50 offer and Cherie would wonder what he'd really been doing on all his past outings. He figured he'd better have a darn good explanation for the 'Boss'
As they jogged into the turn that would take them past the corner, Tony became even more apprehensive than usual. Sure enough, there was the hooker. Tony tried to avoid the prostitute's eyes as she watched the pair jog past.
Then the hooker yelled, "Serves you right, see what you get for a fiver!"